Axhilirit© BREEZE – Breathe Easy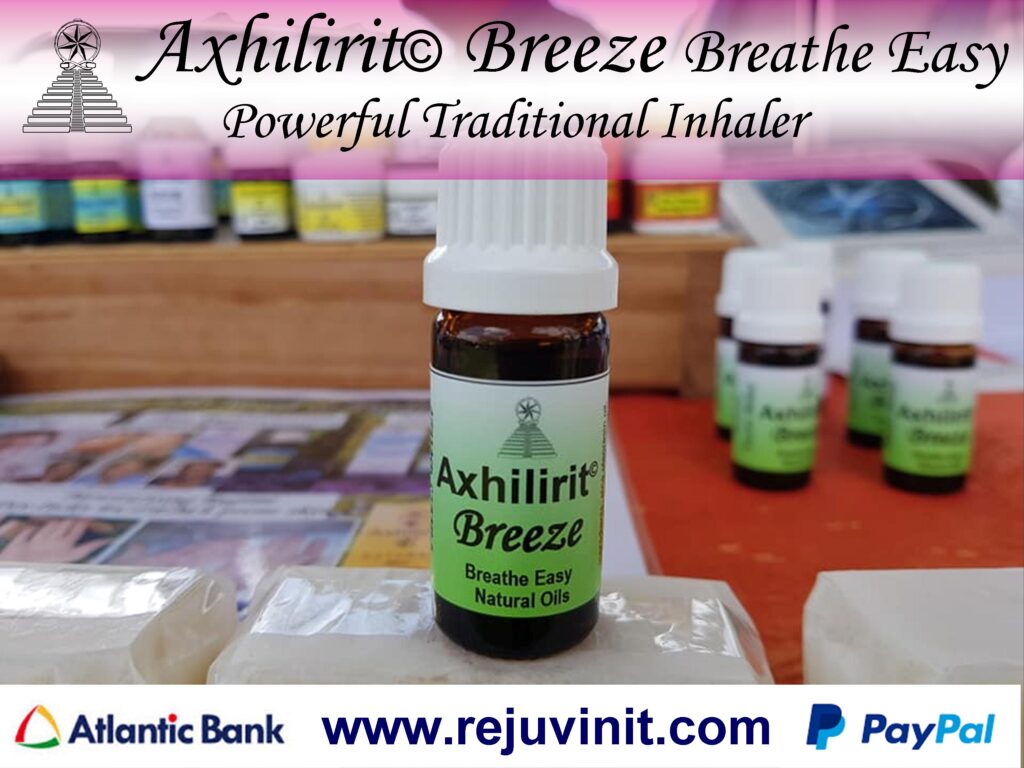 Axhilirit© BREEZE Natural Oils
Inhaler ideal for relief of Asthmatic and COPD conditions. 
The combination of oils may relieve thyroid related conditions.
All Natural Oils. No Preservatives. Contains Pine Oleoresins and Oils, Geranium, Eucalyptus, Birch, Thyme, Sage, Rosemary, Lavender, Cinnamon, Peppermint, Ginger, Tea Tree essential oils. Contains Nut Oils.
Suitable for inhalation.
Can be used in vaporizer or nebulizer (1ml liquid to 1 drop of Axhilirit© Breeze).
Place one to two drops in palm of hand. Heat by rubbing hands together, place hands in front of face and breathe.
Massage a drop or two into throat and chest area.
Add 5-10 drops to bathwater.
Use twice a day or as necessary.
10ml contains 250 drops of oil, between 4-6 months of usage
If used to support the Thyroid, apply one to two drops of oil directly to the skin over the Thyroid.
If you are on Thyroid medication, be sure to have your levels tested every 3 to 4 months of regular Axhilirit Breeze use, in case your medication needs adjustment.

Reports from clients:
Axhilirit© BREEZE Natural Oils doubles as a Flu preventative and hand sanitizer in this Covid-19 situation. Directions: inhale the oil as stated, dab a drop on your mask and use a drop to sanitize your hands.
Axhilirit© BREEZE Natural Oils also keeps bugs at bay and can be used directly or diluted on the skin as an insect repellent.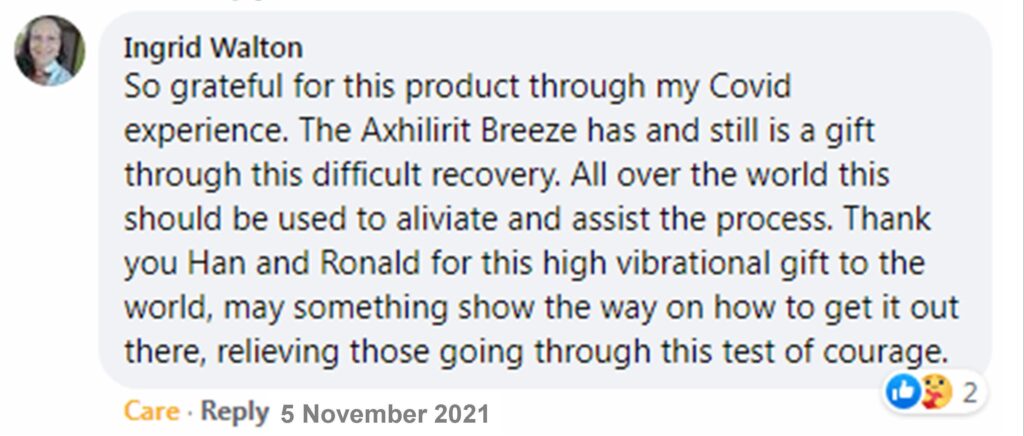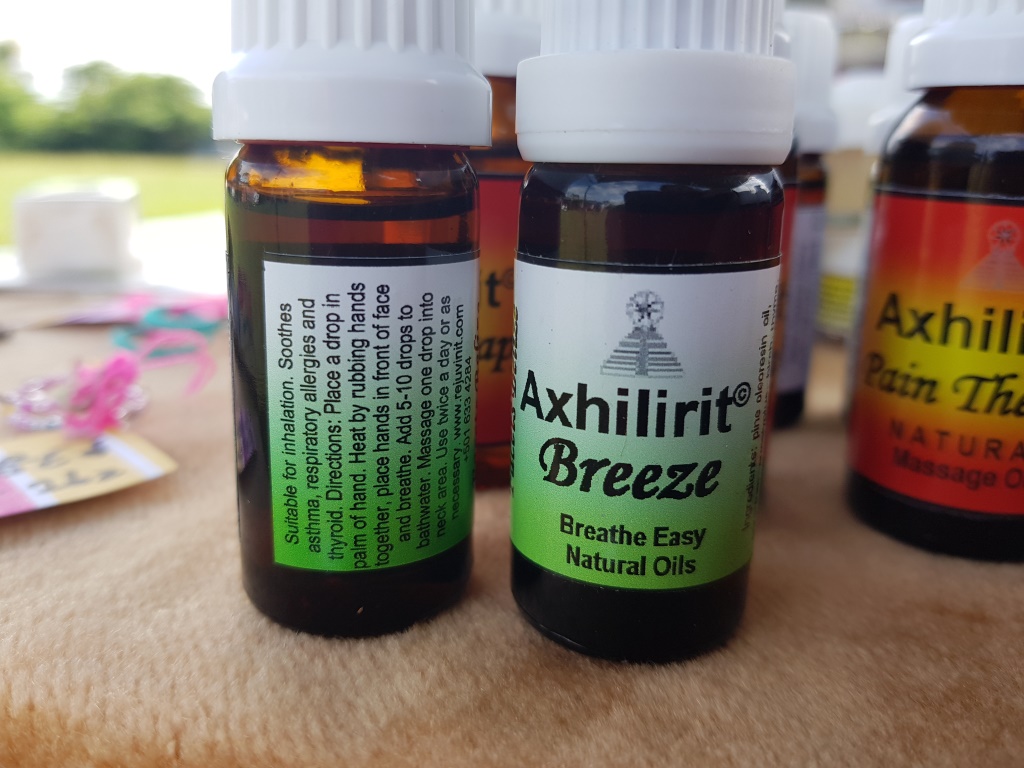 Copyright © 2009-2023 Rejuvinit Beauty