Origins of Rejuvinit Beauty and Axhilirit Products
Background and Origin of Rejuvinit Beauty and Axhilirit Healing Oil Products
The traditional original recipe for our plant based products dates back to before the First World War where it was used for infected wounds, but fell into disuse with the advent of Penicillin.
Throughout the years, the original blend was used with great success in our household on infected wounds. Whenever we had a batch of the oils available, friends and family would ask for some.
In 2004 our lives changed irrevocably when my wife was caught up in a cooking oil explosion, leaving her with Third and Second degree burns over 35% of her body, including her face, neck, hands, arms and both legs from thighs to ankles.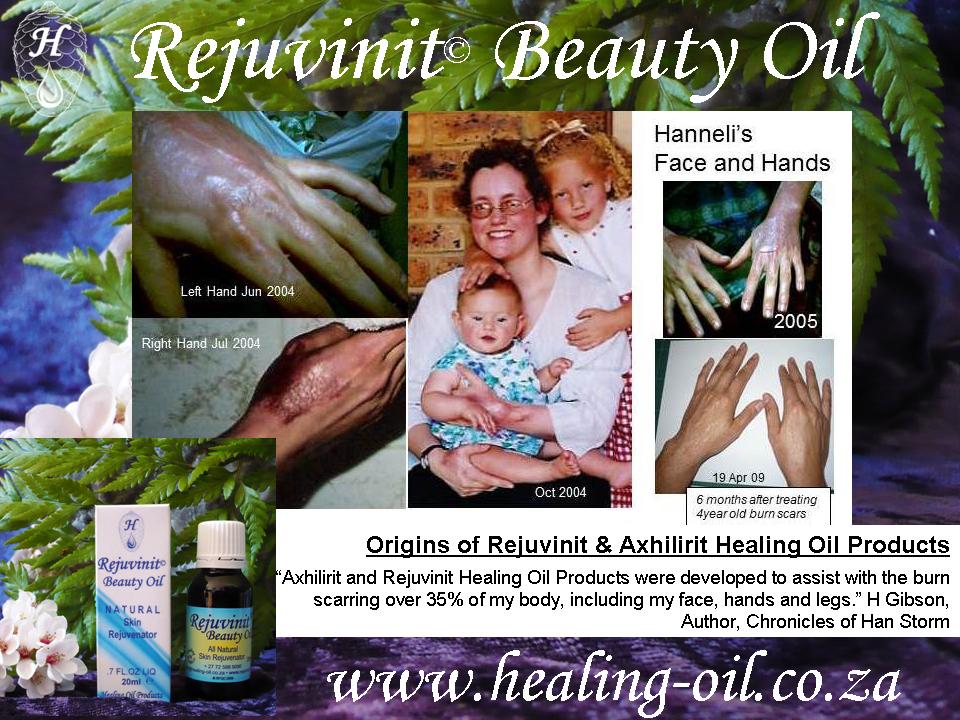 After more than a month in ICU and another two weeks in hospital, she was sent home with little hope of regaining functionality of her hands and nothing more that the plastic surgeon could do for her, advising her that she would have to make peace with the way she looked. We were so involved with the drastic changes to our way of life, fighting medical insurance and making sure that the bills get paid, that we did not even think about using our own oil mixture on her burns.
Not able to return to our regular life after this life-changing event, we moved to an area where Hanneli could enjoy a less stressful lifestyle and focus on healing.
Having gone without our 'magic oils' for a while, Hanneli's horse suffered a horrific injury that refused to heal, prompting us to obtain the ingredients to mix another batch of oils. It was while applying the oils to the horse that most of the content of the bottle spilt over Hanneli's hands. A while after this initial treatment of rubbing the spilt oil into her hands due to the soothing effect it had, she noticed that she could move her wrists all by herself – the first time in four years!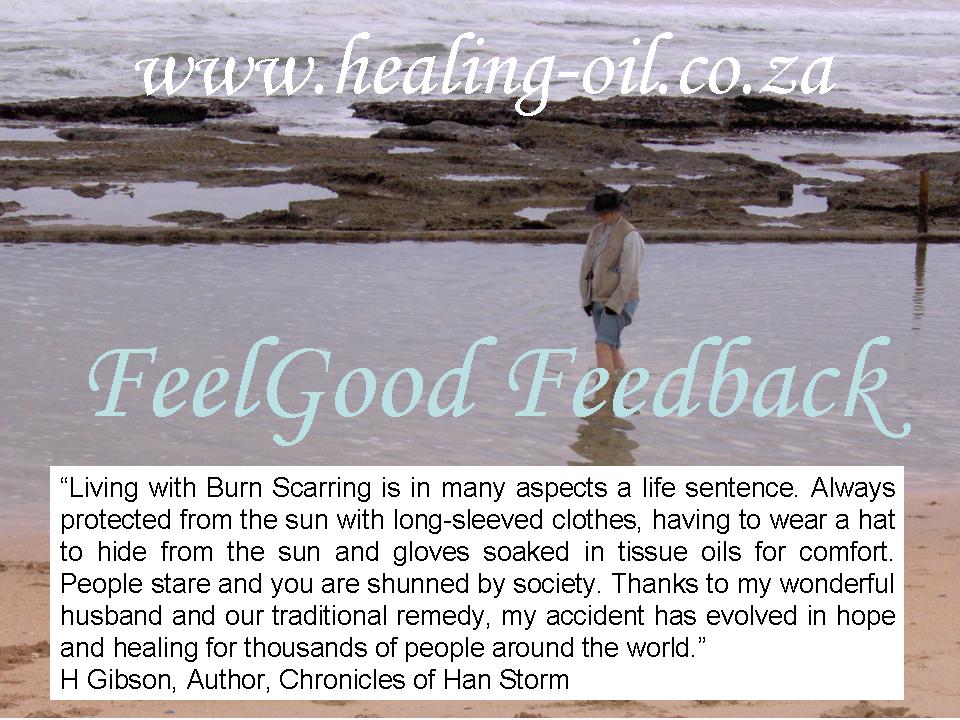 Note: healing-oil.coza was the original home of Rejuvinit Beauty
Excited about this result, we agreed that she should continue with treatments for herself whenever she treated the horse. Two weeks later dimples sprouting hairs started forming on the scars and a noted texture difference could be seen in the scarring in her face. Another two weeks later and she wanted to die from the itching as the old scars started regenerating into what could only be described as resembling her original skin.
Encouraged by the effect the oils had on Hanneli's skin, I started to experiment with combinations of essential and plant oils to address all her subsequent skin issues; from the annoying itching to the unsightly blemishes. Friends with eczema tried the 'itchy mix' for their itchy eczema and reported back that the eczema was under control and in some cases had disappeared. The Axhilirit Eczema products were developed from this mixture and have assisted in keeping Hanneli's life-long eczema condition under control. She has not experienced a flare-up since.
Due to popular demand, friends and family encouraged us to launch the products so that more people could benefit from it, and so, in 2009, Healing Oil Products, Axhilirit and Rejuvinit were born.
We have since relocated to the Caribbean and had re-opened the business in January 2019, manufacturing the exact same, trusted and loved products as in South Africa.
Hanneli is a prolific author, having published more than 2 million words since 2010, with many more books completed and waiting for editing. Visit www.chroniclesofhan.com for more information.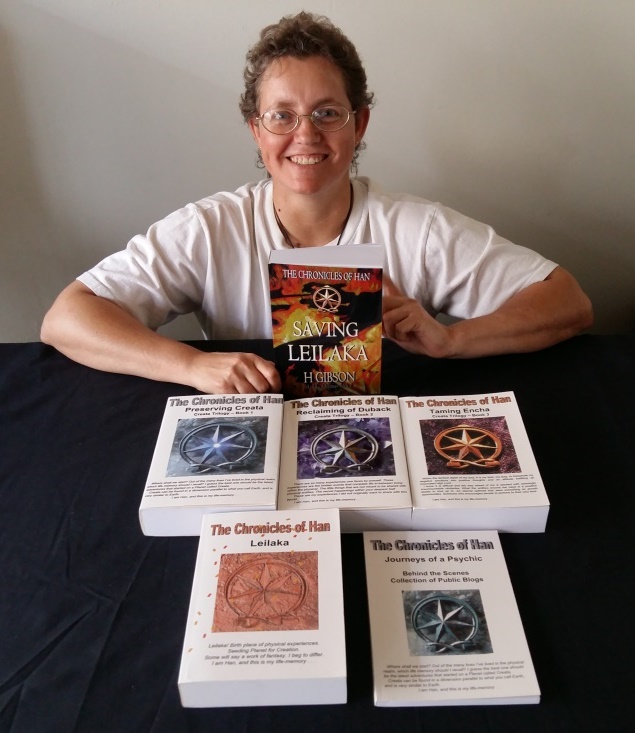 Copyright © 2009-2023 Rejuvinit Beauty